LATEST NEWS RELEASES for Putnam County
New CASA Advocates Sworn In

On July 16, 2015, 4 new CASA Advocates were sworn in by Judge Hudson. We are proud to have them and we welcome them aboard!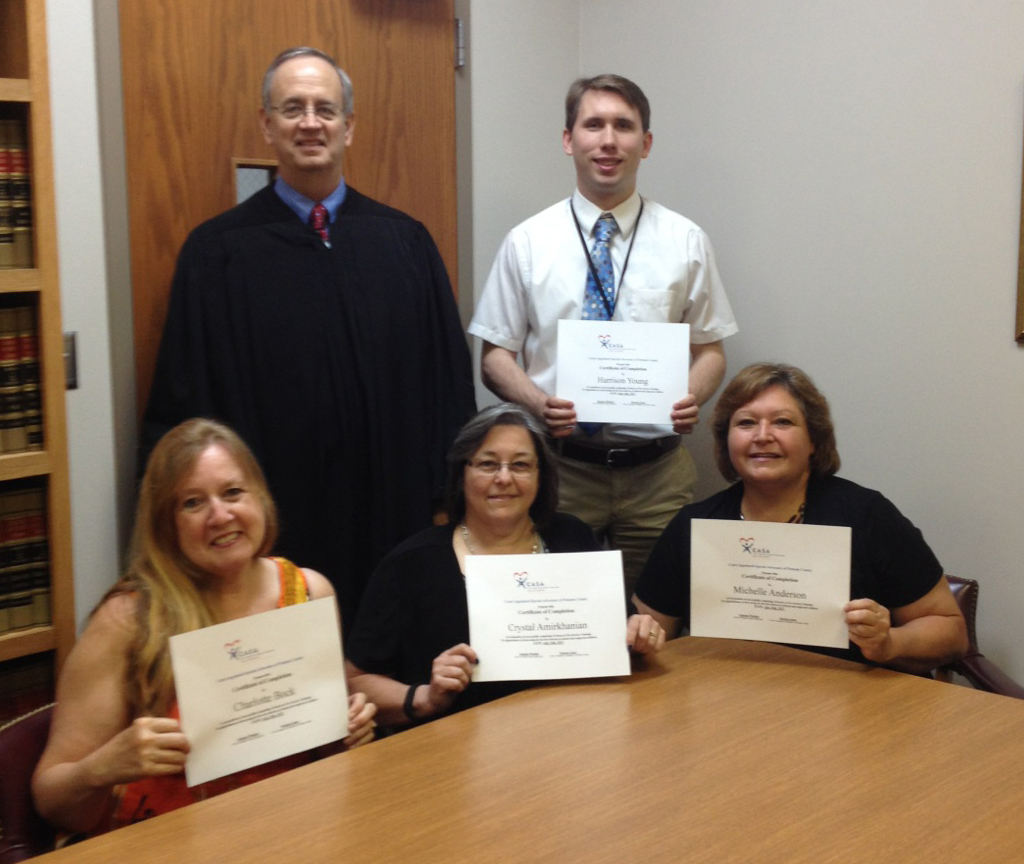 Sitting: Charlotte Bock, Crystal Armikhanian, Michelle Anderson. Standing: Judge Hudson and Harrison Young
On May 2nd, Woodmen of the World (Woodmen Life) volunteered to work and run a concession stand at the Big Yard Sale at the Fairgrounds. They raised a total of $550.50 for CASA. We are deeply grateful for their dedication and hard work to support the CASA cause.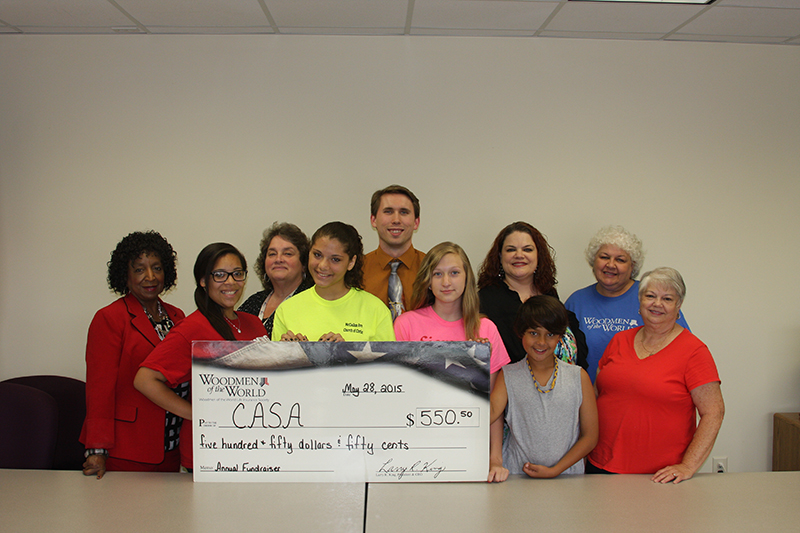 (L-R; front row) Destiny Gooch: Woodmen volunteer, Destiny Strode: Woodmen volunteer, Cassidy Chaffin: Woodmen volunteer, Alex Hughes: Woodmen volunteer, Judy Greenwood, CASA Advocate/Retired Manager.

(L-R; back row) Johnnie Wheeler: UCHRA CASA Supervisor(4 Counties), Darlene Jones: CASA Program Coordinator of Putnam County, Harrison Young, CASA Resource Developer(4 Counties), Michelle Gooch: Woodmen of the World(Woodmen Life) Representative, Debbie Bates: Woodmen volunteer.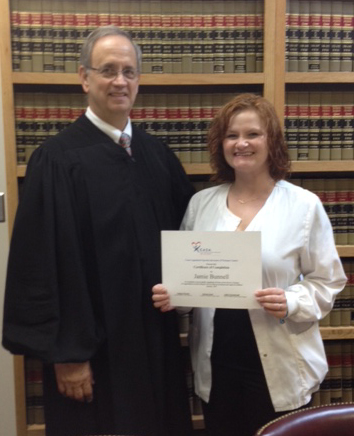 This is Jamie Bunnell, who completed the 30 hour training and met all requirements to be a CASA Volunteer Advocate for Putnam County Court System. She was sworn in by Judge Hudson on June 11, 2015. We are very proud to have her on board to be the voice for the children of Putnam county. CASA 's next training will begin the first of August, 2015. Please call or come by the CASA office and get your application to get ready for that training.
You too can be a "VOICE' for a child!!!!
(931)520-9542. (casaputnamco@uchra.com).
UCHRA CASA
580 S. Jefferson Ave.
Cookeville, TN 38501.