LATEST NEWS RELEASES
A reception was held to honor the retirement of Judy Greenwood who has for 8 years led the Court-Appointed Special Advocates (CASA) program through its growth from one county, Putnam, to three additional counties (Cumberland, Overton and Smith).  Court-appointed Volunteer Advocates are now serving in each of these counties as a voice in court for abused and neglected children, enabling the best possible outcome for them: a safe and permanent home. Judy is one of the heroes, and will be missed by all.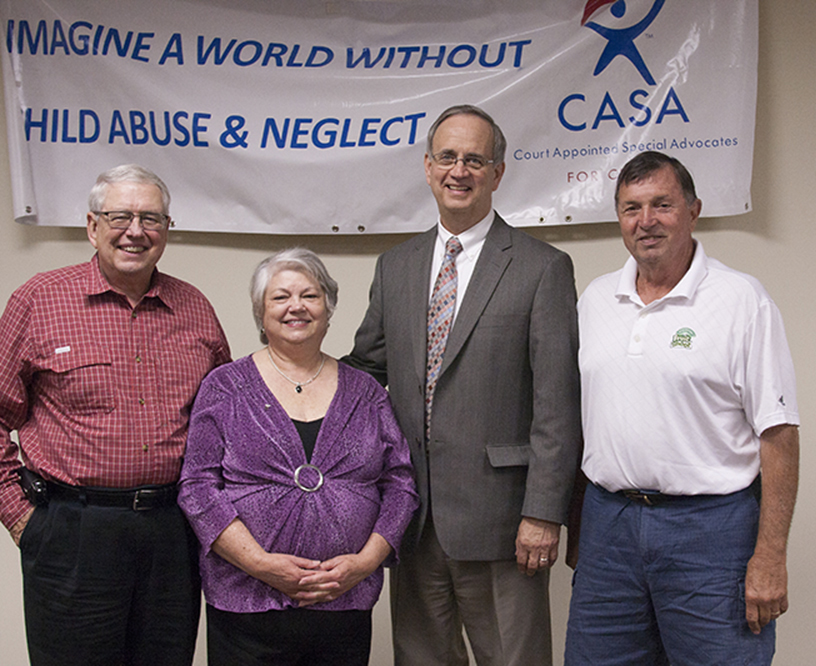 L to R: Sam and Judy Greenwood, Putnam County General Sessions Court Judge John Hudson, Larry McCaleb-Judy's Brother.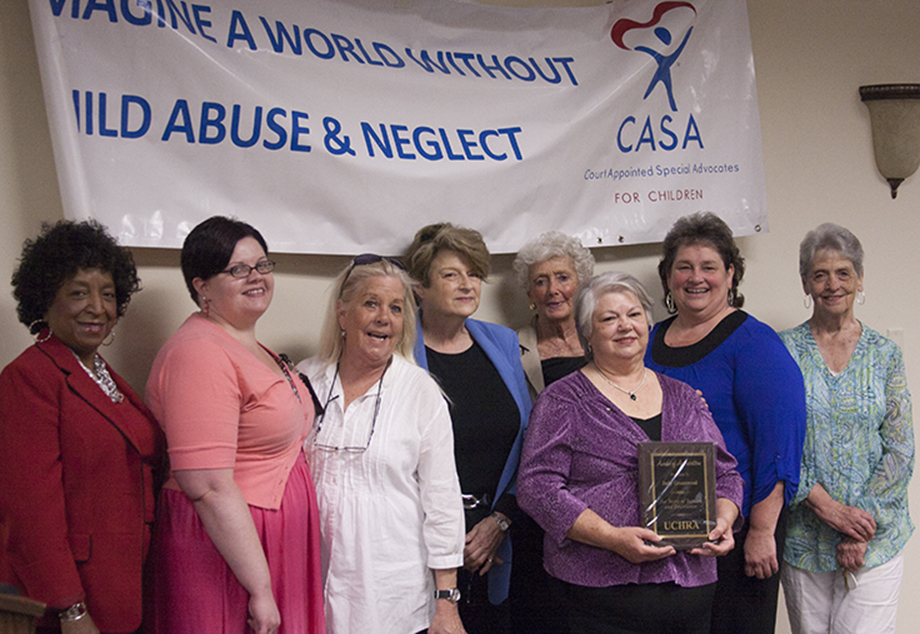 L to R: Johnnie Wheeler, CASA Supervisor; Shanda Key, Smith County Coordinator; Lee Chiomos, Cumberland county Coordinator; Sarah Hogue, Overton County Coordinator; Marty Carver, Program Assistant; Judy Greenwood, Retiree; Darlene Jones, Putnam County Coordinator; Jane Nellis, Program Assistant.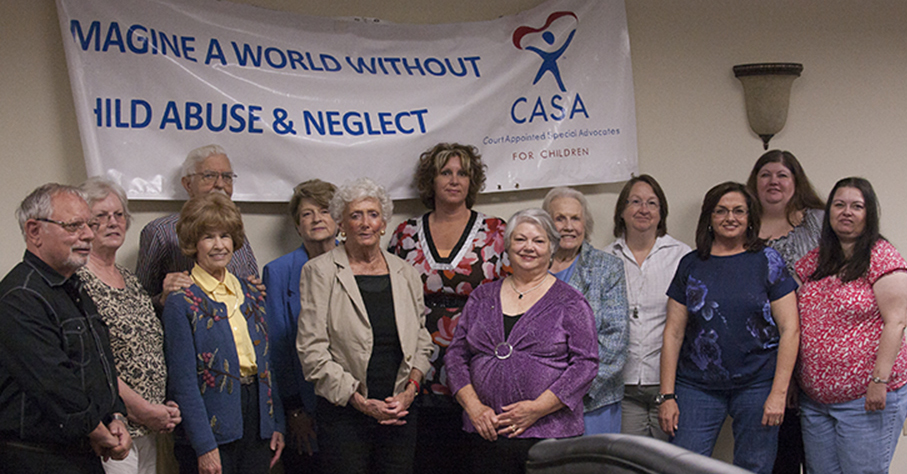 L to R: Bob Gatta, CC Advocate; Janie Rice, PC Advocate; Robert & Joyce Ross, CC Advocate; Sarah Hogue, OC Advocate; Marty Carver, Program Assistant; Lacy Sweet, CC Advocate; Judy Greenwood, Retiree; Royce Copeland, OC Advocate; Peggy Semmes, PC Advocate; Rita Turnipseed, PC Advocate; Robyn Jones, PC Advocate; Melissa Ervin, PC Advocate.